Who am I
Docente, autrice e editor collaboro con riviste, Università, Academy e Centri di formazione. Insegno con generosità e amo trasferire le mie competenze.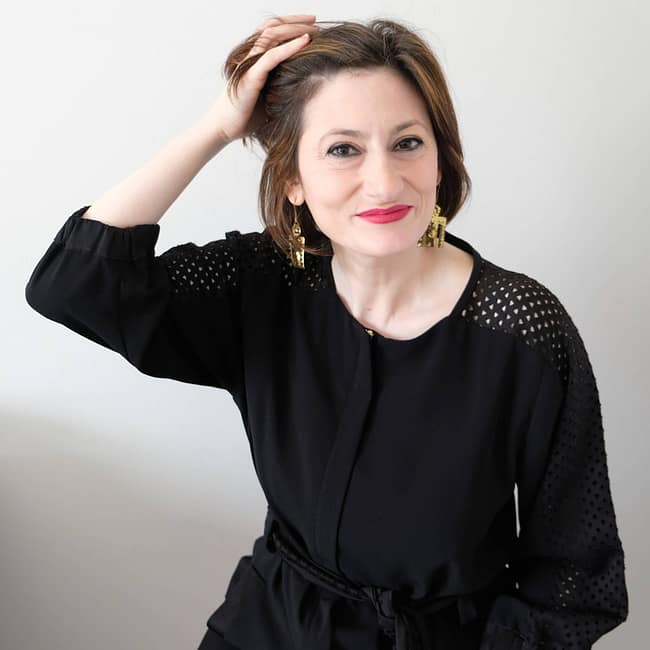 "Il Meraviglioso Viaggio di Ulisse", ricevuto in regalo all'età di sette anni, mi ha indirizzata verso il mondo degli umani, dei miti e del fascino che hanno le passioni e le emozioni.
Per avvicinarmi alle diverse culture ho imparato le lingue e approfondito costumi e tradizioni europee prima e, più di recente, asiatiche e africane. Curo la comunicazione e il marketing digitale di brand emergenti, start-up innovative e marchi del Made in Italy. Coordino le attività del collettivo creativo Competenze Distintive.
Come posso aiutarti?
So di marketing, comunicazione e progettazione digitale. Mi piace molto il mio lavoro e lo faccio con visione e una sana dose di etica professionale.
Ciò che mi rende più felice?
Trasferire le mie conoscenze, orientare la strategia e accompagnare la crescita del business di aziende, start-up e professionisti.
Progetto e sviluppo soluzioni digitali che si possono misurare e hanno ritorni di business. Creo piani strategici e operativi che sappiano coinvolgere e stimolare l'engagement di utenza e consumatori. Trasmetto al cliente le competenze tecniche per poter crescere e sviluppare il digital in autonomia.
Insegno, ho scritto e scrivo come contributor per magazine della comunicazione, della Moda e del Beauty (Daily Media, Vm-Mag.com, GaiaZoe, The Life Style Journal, LolaGlam, Cocooners).
Awards & Rec
Finale Cardif Open-F@b, Call for ideas BNP Paribas Cardif ed EconomyUp, in collaborazione con Polihub con l'idea dell'app mobile ISTAMAMI
ChatGPT for Professional Writing: Prompts, Theory and Practice.
Food&Beverage, Luxury/Fashion, ICT, Sostenibilità ed Economia Circolare, New Media, Legal, Editoria e altri.
#DigitalStrategy #GrowthMarketing #Communication #DesignThinking #CreativeContent #SocialMediaManagent #ProjectManagement
#BrandStrategy #Design #AgileMarketing #AnalyticalThinking
#AudienceSegmentation #DataAnalysis #B2B #B2C
#HTML #CSS #CRM #CMS #ChatGPT #Midjourney #GeenrativeAI UX #UI #MSVisio #ProjectManagementTools
#GraphicDesignTools #ADVPlatforms #EmailMarketingPlatforms
#SocialMediaPlatforms #MobileTechnogies #MachineLearningStudies
#3DPrinting